Scenic Flight Booker has partnered with a number of world class Scenic Flight operators around Australia & New Zealand to offer you some of the most fantastic scenic flights available. Listed below are a select few of the dozens of operators available to book with.
With a choice of Aircraft, Helicopter or Balloon Tours from a diverse range of locations, let us the Scenic flight specialists make your adventure a reality.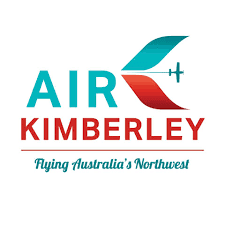 Air Kimberley

Air Kimberley formerly known as King Leopold Air first took to the Kimberley skies back in 1992 as a small charter company based on a pastoral station close to its namesake – the spectacular King Leopold Ranges. Today, the company benefits from an extensive aircraft engineering background and has seen much expansion in both the commercial and leisure tourism sectors.  Air Kimberley's Head Office is located at Broome International Airport with operational bases at Derby and Cape Leveque.
Experienced pilots are additionally trained as tour guides in order to provide a comprehensive and informative insight into the stunning Kimberley landscape.
Flights from Broome depart from the Air Kimberley Terminal.
They operate the largest fleet of GA8 Airvan, Cessna 206, 207 and 210 aircraft in the West Kimberley, which are an ideal aircraft for the challenging Kimberley conditions. These are usually fitted with 5 passenger seats, the Airvan has 7, with a high wing design, creating greater stability thus allowing optimum viewing. Each passenger has a window seat and a personal headset to listen to the pilot's commentary. Pilots circle landmarks of interest, so that passengers maximise photo opportunities. These types of aircraft can also cover great distances very quickly, making them ideal for charters and tours into even the most remote and often inaccessible locations in the Kimberley and Pilbara.

Fly Esperance
Located in the historical township of Esperance, Western Australia, this operator began as a satellite operation of Kalgoorlie's Goldfield Air Services. In early 2021 in partnership with Scenic Flight Booker this satellite operation became it's own stand alone company and was renamed Fly Esperance. With plans to continue to provide an unparalleled scenic flight service to travellers in Esperance and surrounding areas.
Fly Esperance is a scenic and charter flight company based in Esperance, Western Australia. Our aim is to provide our passengers and customers with a personalised and professional service and an enjoyable and outstanding aviation experience.
Fly Broome
Located in the magnificent historical township of Broome, Western Australia, Fly Broome commenced operations in 2017, and was established to provide an unparalleled scenic flight service to travellers in the Kimberley and surrounding areas.
Fly Broome is a scenic and charter flight company based in Broome, Western Australia. Our aim is to provide our passengers and customers with a personalised and professional service and an enjoyable and outstanding aviation experience.
We are a family owned and operated business and take great pride in the services we deliver.  We are very proud of our team. Our pilots are highly trained and are great ambassadors for our company. As well as being very competent commercial pilots, they possess the skills and qualities you would hope to find in a host and tour guide. Knowledgeable, considerate and accommodating, our pilots lead their group, join them for meals and participate in the ground tours, too. Receiving consistently high feedback, our pilots will safely fly you around the Kimberley, and add to the enjoyment of your experience.
Our ground team will ensure your initial enquiry and booking is managed professionally and with great care for detail.
We diligently respond to all enquiries and happily assist with all of your flight arrangements, ensuring your sightseeing or charter flight experience is the best possible.

GCH Aviation
GCH Aviation incorporates our parent company Garden City Helicopters, based in Christchurch, New Zealand, plus our additional aviation operations extending through New Zealand and into the South Pacific. These include Garden City Helicopters Nelson, Garden City Helicopters Greymouth, Wellington Helicopters, Pacific Island Air Fiji and Vanuatu Helicopters, offering helicopter scenic tours, transfers, charters, and commercial helicopter services.
The Group also operates emergency air rescue and air ambulance services; Westpac Rescue Helicopter, NZCC Rescue Helicopter, Nelson Marlborough Rescue Helicopter, and the New Zealand Flying Doctor Service. In addition, we are home to Canterbury's first full-service corporate Jet Centre, a gateway for private jets, purpose-built to service the South Island's rapidly growing corporate aviation market. Our GCH UAV drone division offers state-of-the-art, high-resolution aerial imaging and inspection services, revolutionising business in a range of industry sectors.
GCH Aviation Group represents over three decades of exceptional aviation experience in helicopter and fixed-wing tourism, certified flight training, commercial, air rescue, and ambulance operations.
Glenorchy Air
Established in 1992, Glenorchy Air was founded by Robert and Janet Rutherford. At the time, the stunning road from Queenstown to Glenorchy was unsealed, making it not as accessible as it is today. They saw an opportunity to begin an operation there and once the road was sealed six years later, focus shifted to our base at Queenstown Airport, which we still occupy today. Glenorchy Air has been operated as a true Family business from day one, with the entire Rutherford family being involved in the business through the years.
We've evolved over our 28 years of operation. We've grown from a single aircraft in 1992 to a fleet size of 5 in 2017. Glenorchy Air was the first Queenstown-based company to operate the GA8 Airvan in 2003 and use of this aircraft is now widespread for sightseeing tours in New Zealand and abroad. In 1999, when filming for Lord of the Rings started, Glenorchy Air flew production crew and actors, memorably Sir Ian McKellen and Viggo Mortensen, around the region as well as transporting film and carrying out location reconnaissance.
In July 2019, James Stokes took to the helm at Glenorchy Air. James is a Queenstown local who is incredibly passionate about aviation and our beautiful region. He has flown for Glenorchy Air since 2015 and before purchasing the business, was the company's Training Captain and Flight Examiner. James is a CAA certificated Airline Flight Examiner with years of mountain flying experience and has a strong background in flight instruction of both private and commercial pilots, all gained in the local area. It is a dream come true for James to own and operate his own scenic flight business in Queenstown.
All of Glenorchy Air's pilots are trained and assessed to the highest standards of competence and safety by James and our other highly experienced operational instructors, who have thousands of hours in the mountains of Central Otago and Fiordland. Our Pilots and Ground staff are all highly skilled and experienced locals with an excellent standard of customer service. We love where we live and where we work. We will always go the extra mile for our customers.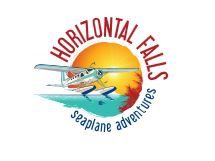 Horizontal Falls Seaplane Adventures
For more than 12 years, Horizontal Falls Seaplane Adventures has been a family business, owned and run by a close-knit team of passionate locals. They use our unique insights and understanding of this great land to make your experience unforgettable. They started in 2006 as the first Horizontal Falls tour operators. And are still the largest and the most experienced, with the widest choice of tours.
They have also won many awards over the years. Two gold medals at the recent Australian Tourism Awards are among their latest accolades, but their business isn't just about them, it's about you; making sure you have the time of your life.
They have already welcomed over 150 000 guests and have grown the business into the largest of its kind. Your comfort and safety are their priority and their experienced pilots, skippers and local tour guides make sure you love every second. Horizontal Falls Seaplane Adventures was started in 2006 by Kimberley local, Troy Thomas. He still owns the business and his close-knit team is made up of like-minded locals who share his passion.
Troy has always been deeply entrenched in tourism, especially in Western Australia's remote and spectacular north. Since opening his own fishing charter in Broome at the age of 18, his focus has been to showcase the magnificence of the Kimberley and Horizontal Falls through unique and exciting tourism ventures.
And for the past 12 years, the family-owned Horizontal Falls Seaplane Adventures has done just that, and more.
As the region's most experienced and longest-running Horizontal Falls Tour operators, they know there's no better way to experience the Kimberley than at close quarters. That's why they pioneered seaplane tours over this magnificent wilderness. They have our own fleet of Cessna turboprop seaplanes which are meticulously maintained to the most rigorous standards and piloted by highly experienced crew. And because their planes can fly at low level, the views are spectacular. The watery landings and take-offs are pretty special too.
Their amphibious planes also land right at the Horizontal Falls where their home base with accommodation and dining facilities is located, providing the ultimate in guest comfort and convenience.
They also have their own helicopters to take you even closer to this breathtakingly beautiful landscape.
More choice, greater opportunities.
They offer the widest range of day trips and luxury overnight adventure tours to the spectacular Horizontal Falls and the scenic surrounds. Their fleet of seaplanes, helicopters, fast boats, fishing charter vessels and houseboats will provide you with luxurious comfort and unparalleled opportunities to get up close and personal with the breathtakingly beautiful landscape of Western Australia's remote and unspoilt north.
For a thrilling adventure experience of a lifetime, trust their decades of skill, experience and award-winning service at Horizontal Falls Seaplanes Adventures to make your dream come true.
Kakadu Air
Kakadu Air, is proudly run and owned by local Territorians.  With more than 36 combined years of experience in the scenic flight industry, Kakadu Air promises to show their passengers the best of Kakadu National Park.
Kakadu Air was founded in the 80's by Bob and Ngaire McDonald, who both held the Kakadu National park close to their heart.  After their retirement in July 2018, Kakadu Air changed hands and was purchased by four passionate Northern Territory residents.
Under the new ownership and management, Kakadu Air aims to continue ensuring the Kakadu National Park is known as a must-see destination among international and domestic visitors and residents of Northern Territory as well as providing the best way to see it with our wide selection of scenic flights and tour packages.
Kakadu National Park is one of four Australian destinations to be included in both the World Heritage List for cultural and natural outstanding universal values. The park is also Australia's biggest national park and its magnificence does not shy from its title. The park features natural and ever-changing beauty with sweeping landscapes, wild waterfalls during the wet season and internationally renowned wetlands.
Kakadu Air believes that due to the sheer size of the national park, the ultimate way to explore and see the park is from above.  Kakadu Air fly to areas that are completely inaccessible from the ground, especially during the roaring Wet Season.
Here at Kakadu Air we offer a range of scenic flight options that suit any traveler's budget. From short scenic tours which depart daily from both Jabiru and Cooinda to all-day adventurous tours from Darwin.
Hues of orange, pink and red scenery enchant you on the Sunset Spectacular (dry season special) whilst the waterfalls on the Falls Flight (wet season special) leave you in awe. The tours from Darwin promise an all-rounder experience, including scenic flight, lunch and a cruise.  All our scenic flights and tours include recorded and live informative commentary that has been researched and recorded by long term Kakadu National Park experts and you are guaranteed a window seat.
Flights operate daily, 364 days of the year, meaning there is plenty of opportunity for you to explore and experience the park in a way that can't be missed. Let the adventure begin by calling, emailing or booking online with Kakadu Air today.

Wellington Helicopters
Wellington Helicopters is part of the GCH Aviation Group. The group has been operating aviation services in New Zealand for over 30 years with branches also in Nelson, Greymouth, Kaikoura and in the South Pacific nations of Fiji and Vanuatu. The company started flying in the Wellington region in August 2015 with one Squirrel helicopter, now operating an executive EC130 and twin engine BK117. We offer scenic flight options, private charters and transfers as well as being experts in commercial surveying and lifting.